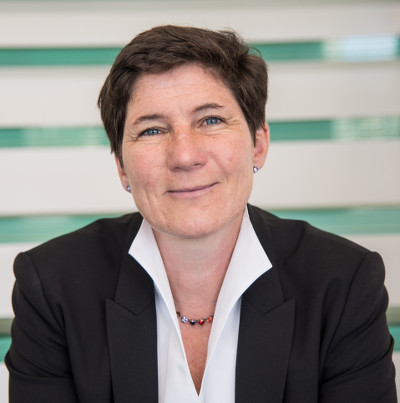 Anna Langheiter – The expert for training design
Creative learning design for lively and sustainable trainings. Thought through to the last detail, prepared meticulously, developed cleverly, permanently surprising, never boring, always active, absolutely demanding, interculturally smart and simply different.
Training design means to work alongside companies and to develop employees in a way that they contribute to the company success.
Contact
Anna Langheiter
Redtenbachergasse 6/6a
1160 Wien – Austria
+43 699 110 348 30
al@annalangheiter.com
Gold beim Europäischen Trainingspreis für die Weiterbildung zum Trainingsdesigner
Trainingsdesign ist ein wichtiger Stellhebel für die Transferwirksamkeit, dennoch wird das Thema in Trainerausbildungen in maximal 2 Tagen behandelt. Die Weiterbildung setzt sich intensiv mit Trainingsdesign und seinen vier Prozessen Design, Training, Transfer und Evaluierung auseinander.
Die Jury sagt dazu:" Trainingsdesign ist ein Bereich, der im deutschsprachigen Raum noch absolutes Neuland darstellt. Weil Sie Lehrenden Werkzeuge geben und ihre Begeisterung dafür entfachen, ihre Rolle als Lernermöglicher neu zu definieren, Trainings konsequent von den angestrebten Ergebnissen her zu entwickeln und mit methodischer Kreativität nachweisbare Verhaltensänderungen zu bewirken, gibt es einen Europäischen Trainingpreis in der Edelmetallfarbe Gold!"
<style>.at-about-fab { z-index: 999999; position: fixed; right: 150px; bottom: 120px; display: -webkit-box; display: -ms-flexbox; display: flex; -webkit-box-align: center; -ms-flex-align: center; align-items: center; -webkit-box-orient: horizontal; -webkit-box-direction: normal; -ms-flex-direction: row; flex-direction: row; -webkit-transform: translateX(100%); transform: translateX(100%); -webkit-transition: 0.2s ease; transition: 0.2s ease; -webkit-font-smoothing: antialiased; -moz-osx-font-smoothing: grayscale; } <!-- [et_pb_line_break_holder] --><!-- [et_pb_line_break_holder] --><!-- [et_pb_line_break_holder] -->.at-about-fab:hover .at-about-fab__meta { opacity: 1; } .at-about-fab__thumbnail { position: absolute; top: 50%; left: -58px; background: none; width: 260px; height: 294px; padding: 4px; -webkit-box-sizing: border-box; box-sizing: border-box; -webkit-transform: translateY(-50%); transform: translateY(-50%); overflow: hidden; cursor: pointer; } <!-- [et_pb_line_break_holder] --><!-- [et_pb_line_break_holder] -->.at-about-fab__thumbnail img { display: block; width: 100%; } </style><div class="at-about-fab"> <div class="at-about-fab__thumbnail"> <img alt="ebook" src="https://annalangheiter.com/wp-content/uploads/2018/02/eBook-Website-230px.png" /> </div> </div><script></script>