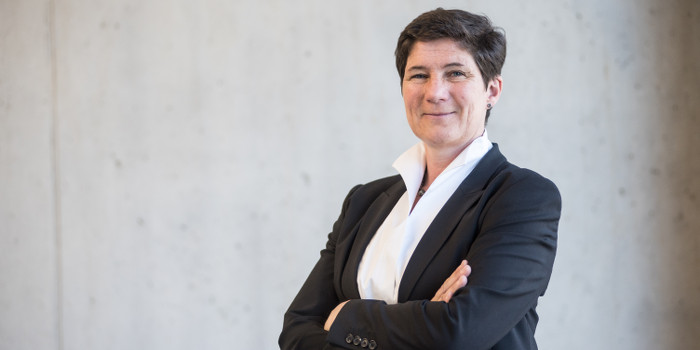 The expert for design.train.mastery– especially for large companies
A colleague once told me: "Your trainings are haute couture – never off the rack". This is exactly what I am doing. Not simply because my clients are large companies working on an international scale, but because everything I do is tailor-made for my clients.
Why I think design.train.mastery is so wonderful:
Nothing is "off the rack". I develop especially for the requirements of the company and synchronise with the topics of vision, strategy, values, etc., to make sure that trainings work. This way, employees get exactly what they need. A side-effect is that design∙train∙mastery also educates and trains your employee internally to the effect that knowledge is shared – and kept – within your company. Additionally, trainers get the opportunity to excel their abilities.
design.train.masterymeans to work alongside companies and to develop employees in a way that they contribute to the company success.
What you can expect from me:
Creative design for lively and sustainable learning processes. Thought through to the last detail, meticulously prepared, cleverly developed, always surprising, never boring, always active, consistently demanding, interculturally smart and simply different. For me there is nothing better than designing trainings – for people who want to change something. Just like me.
Your content and my design: Put together, the two add up to one-of-a-kind trainings. Creative, interactive, lively and sustainable. All made possible through the creative process of thinking, which occurs when working and playing with the content: Fireworks are lit! This is what gives the training its special edge. Simply seeing and observing how this concept works in the trainings is wonderful to me
My trainings are 100 percent without PowerPoint. And if the odd slide is being used, it always happens with "Power to the Point".
It is very special to see how I lay seeds with my work throughout the globe, which blossom and grow. This way there are entire fields of sunflowers – and the feedback from my participants is overwhelming.
Personal
Born in Innsbruck
2 children – David & Jacob
Professional Experience
Since 2005 Mind in Motion GmbH, Training design, Train the Trainer,, Facilitation (German/English)
Since 2016 Trainer for Experience-Oriented Learning 
2003 – 2005 Freelance Trainer, Change Management, Facilitation (German/English)
1999 – 2002 GE Capital Bank, Wien, Human Resources, Manager Training & Communication
1996 – 1998 GE Capital Bank, Wien, Quality, Six Sigma, Project- and Process Management
1994 – 1996 Lauda Air, Schwechat, IT and Project Management
Qualification
SCRUM for Agile Projekt Management / Maxpert
12 Levers of Training Effectiveness – Transfer Designer / Institut für Transferwirksamkeit 

Kirkpatrick

 Certified Facilitator für das Bronze Programm / Kirkpatrick Partners
Kirkpatrick Four Levels Evaluation Certification Program – Bronze Level / 

Kirkpatrick Partners

Weiterbildung zum E-Trainer / e-Training.academy
Hypnosystemische Coaching und OE-Ausbildung / Gunter Schmidt
LernPROzess-Trainer / Metalog
Erfahrungsorientiertes Lernen (Train-the-Trainer, Hospitation und Aufbauworkshop) / Metalog
Senior Prozessmanager / Procon
Visuelle Kommunikation / innovation-factory
Mediation und Konfliktmanagement / ARGE Bildungsmanagement
Train the Trainer / Trainerakademie
Dynamic facilitation / all•in•one•spirit
Managerial Skills Development / General Electric
Advanced Facilitation and Learning Network (AFLN) / General Electric
Master Black Belt / General Electric
Change Acceleration Process / General Electric
Facilitators Workshop / General Electric
Black Belt / General Electric
Zertifizierungen
DISG / kaiblinger&partner
People Centred Implementation / Changefirst
Belbin Team Role Behaviour / Belbin
Awards & Certifications
Kirkpatrick

 Certified Facilitator for the Bronze Program

Europäischer Preis für Training, Beratung, Coaching 2017/2018

Winner of the 1. German Trainer Slam / Berlin 2016

DISG / kaiblinger&partner
People Centred Implementation (PCI) / Changefirst
Belbin Team Role Behaviour / Belbin
Publications
Trainingsdesign – Wie Sie gut durchdachte, lebendige und passgenaue Weiterbildungskonzepte entwickeln.

 

managerSeminare, 2018 
University
Vienna University of Economics and Business, Mag. (equivalent to MBA), Organisation and Supply Chain Management