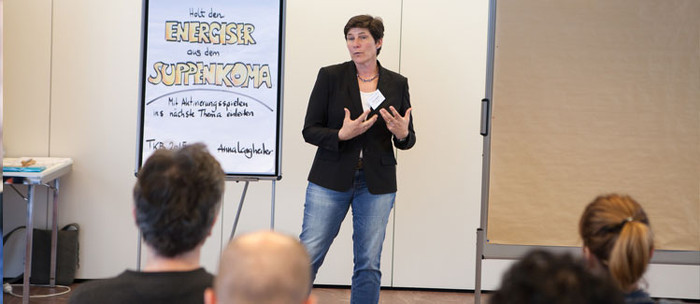 "Keep the passion for making a real difference."
Harry Sinko
VP Global Improvement Services, Soarent Vision, Australia
"Anna Langheiter is an inspiration, bringing the knowledge across to the participants in a very engaging and skillful way. She maintains the focus of the participants, using energizers. "
Jeanette Teles
Manager Continuous Improvement, Alstom Power – Steam Business, Schweiz
"Thank you very much for the excellent time and education. You are doing an amazing job. Very dynamic, effective and successful, beside travelling around the world."
Emin Öztemel
Managing Director, Cilek, Turkey
Annas Vision
Der Lernende ist immer im Fokus und lernt sowohl lebendig wie nachhaltig.
Mit der Umsetzung dieser Vision hat Training auch einen Benefit fürs Unternehmen.